The Families' History
The histories of The Durst Organization and Sidney Fetner Associates date back generations. From Joseph Durst first acquiring properties in the early 1900s, to Sidney Fetner building from the ground up during the 1960s and '70s through the millennium, the two family-owned companies have over 130 years of New York City real estate expertise.

The Durst Organization is recognized as a world leader in the development of technologically sophisticated and environmentally conscientious commercial and residential properties.  Sidney Fetner Associates is well known for taking a hands-on, resident-focused approach to design and management, paying constant attention to every detail to ensure the highest level of satisfaction for its residents.
The synergy of a great partnership
Durst Fetner Residential was formed in 2008 as a way to leverage this experience and put into practice shared principles about quality, community and sustainability. Durst Fetner Residential has demonstrated its innovation by constructing LEED Certified Residential Buildings and the Durst Organization built the Bank of America building at One Bryant Park — the world's most environmentally advanced high-rise commercial building recently awarded LEED Platinum status. Additionally, Durst has been awarded the prestigious honor of developing the One World Trade Center site in a partnership with the Port Authorities of New York and New Jersey. An iconic 1,776-foot tower constructed at Ground Zero, the building will be an international destination, serving as a symbol of the fortitude of New York City.

The families of Joseph Durst and Sidney Fetner continue to maintain the set of core values established from their very beginnings—innovation, integrity, community—while upholding the company's new commitment to sustainability. Durst Fetner is dedicated to providing the highest value and best service to tenants, residents and partners through workplaces and homes that benefit the world around us.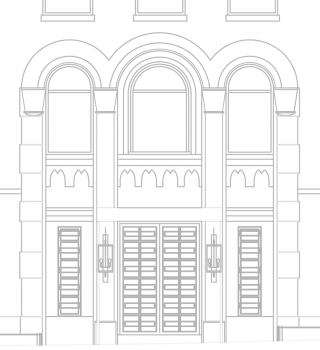 Additional Team Members
SLCE - Executive Architect

S. Russell Groves - Interior Designer

Nancy Packes Inc – Exclusive Marketing & Sales Agent

Seventh Art Group - Branding & Creative, Website